In our current year of 2023 Decorative Ceramic and Porcelain trends are everything.We simply love following trends and when something or someone blows up on social media, it is the centre of our conversations for weeks; until something more shocking comes along.
The world of home design is not immune to trends. From magazines to TV shows, every year and ever season brings something fresh and has us supplier go into a frenzy and search for the trendiest ceramics to sell.
We keep a close eye on the biggest names in interior design and we have noticed a pattern over the last couple of years. Decorative ceramic is nowhere to be seen. Apart from on walls.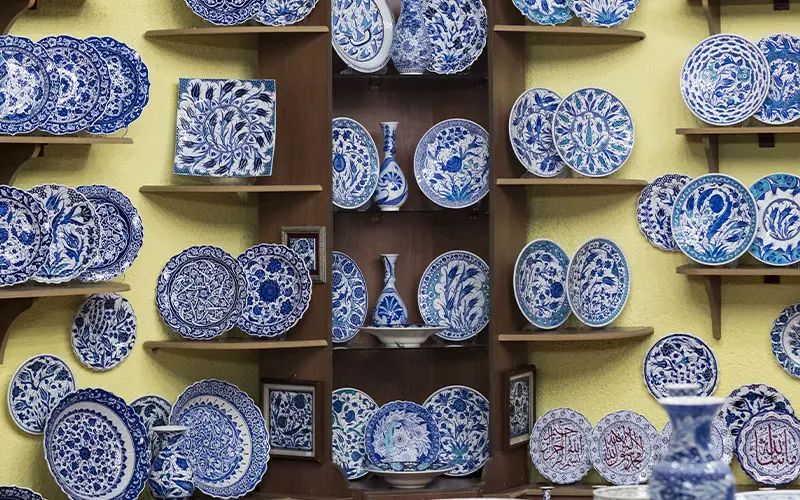 As city living becomes the newest trend, with Instagram full to the brim of pictures of skyscraper apartments, there is a clear set of rules on how to be trendy in 2020.
This year and for the few years before that, simplicity is key. Minimalistic designs and smooth matte colours are signs of a clean organised home and a calm, peaceful mind. Minimalistic is also a universal way of showing humbleness and awareness of the impact of home design on the environment.
So why are we talking about decorative ceramic in 2020? Are we rising against trend? Is this the definition of anarchy?
Not particularly. We just think they're beautiful and deserve the same attention as any other ceramics. Whether or not they are currently a trend.
When referring to decorative ceramic, surprisingly we will not be referring to ceramic tiles that much. Instead we will discover the beauty of decorative ceramic in terms of sinks, baths, plates, bowls and other items around your home that by trend would be all one colour.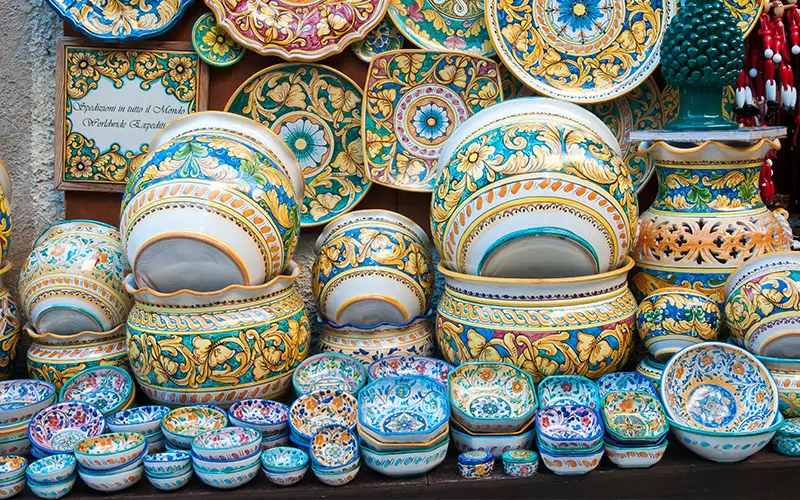 When thinking of decorative ceramic, words like antique and colours like blue come into mind but if either of them don't appeal to you, fear not. Decorative ceramic coupled with today's trends and manufacture process means your choices aren't limited to blue on white or antique looks.
More modern decorative ceramic looks feature a bold black design on white or a more subtle grey design which varies on how visible it is depending on the angle and light. Really, you could go for absolutely any colours you want, but like with fashion, some will be more popular for others.
Deciding to have decorative ceramic adorn your bathroom can go either two ways; you could either go for all your large bathroom pieces to be painted decoratively or have one statement piece while the rest stay as plain ceramic.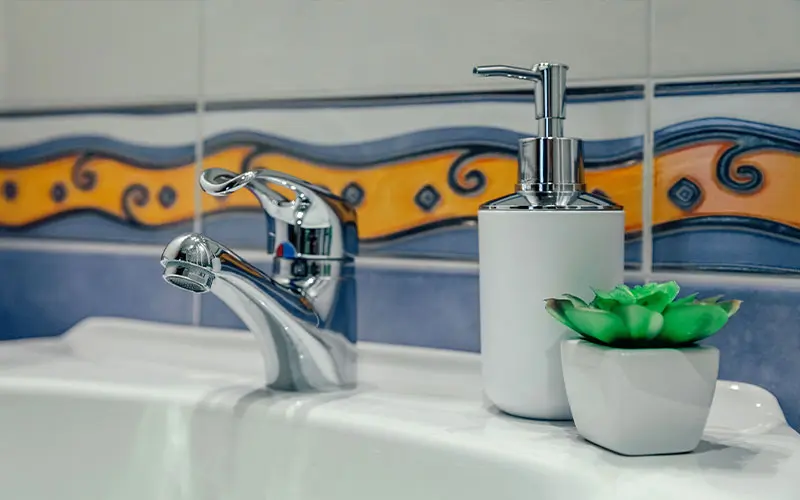 Decorative Ceramic in the Bathroom
Everyone dreams of a clean, white and bright bathroom with spotless ceramic toilets, sinks and baths or showers. Whilst simplicity does add a sense of calm and cleanliness, well thought out decorative ceramic can be just as effective and make your bathroom a statement of relaxation in your home.
If you're in need of a shake up for your bathroom then the right decorative ceramic could just be the thing for you. In fact, even though decorative ceramic is not currently trendy, it is popular enough to have many brands sell mass produced ceramic pieces such as wash basins.
Mass produced may not be exactly what you're looking for but it does mean you can keep your spending down and still end up with a beautiful new bathroom.
If you happen to have a free-standing claw bathtub, decorative ceramic can make it the perfect centre piece of your bathroom by being adorned with black floral designs or geometric designs. When paired with large chrome taps and shower head, a decorative ceramic bathtub can definitely be something to boast about.
Perhaps the less charming part of your bathroom, the toiler of course, is in need of a little bit of a facelift. Decorative ceramic on toilets is perhaps the less popular choice but definitely one to spark conversation. It makes the least charming part of a bathroom pleasant to look at.
We've briefly mentioned floral designs on decorative ceramic and that's because it's usually the most popular choice for bathrooms. Depending on the rest of your home, you may want to skip out on traditional floral designs and go for more edgy and futuristic geometric designs. While geometric ceramic tiles are a completely other thing themselves, they work well in a modern, chic bathroom with LED lighting and chrome features.
If traditional is your thing however, we couldn't recommend enough installing a decorative ceramic Belfast sink into your bathroom and having that as a standout feature. Belfast sinks look beautiful in traditional cottages and large family homes; they are also very practical in the kitchen!
Decorative Ceramic on items
The great thing about decorative ceramic is it can be so varied it could practically be used on anything made of ceramic or porcelain. While bathroom and kitchen instalments are the most obvious choices, items around the home can also be made of beautiful decorative ceramic. If you live in a rented property where your rights to changing the core of a kitchen or a bathroom are restricted, buying items from decorative ceramic could be the non-problematic way to add a pop of colour to your home.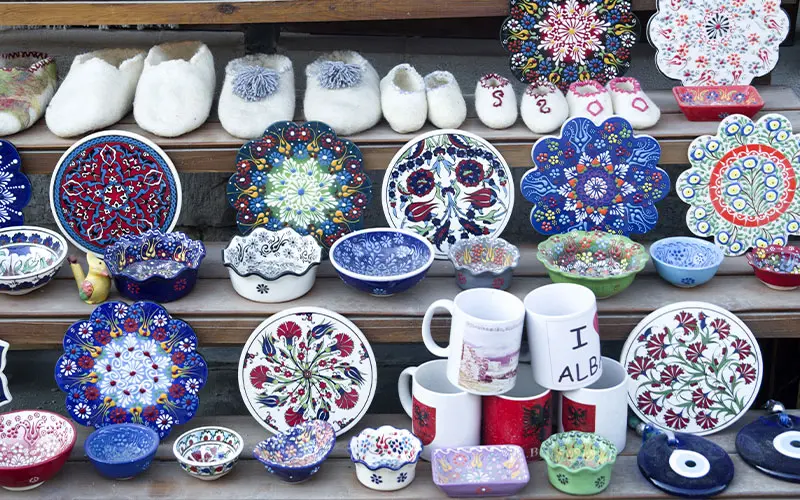 Let's start in the kitchen. Ceramic bowls, plates, cups and storage units are usually on display in most kitchens. Everyone in the UK has a brew counter and by it stands the tea, coffee and sugar jars and usually a teapot or some sort of tea related items. Ceramic has never been a bad choice in any home. It can look stylish as well traditional or modern, whichever way you prefer.
Most obvious thing that comes to mind when talking about decorative ceramic tea sets is definitely bone china. It is a type of porcelain that traditionally would be made out of a mixture of clay, feldspathic material, kaolin and you guessed it, bone ash. It differs from lower-grade porcelain in many different ways.
For one, bone china is known to be very light weight and have a beautiful milky white colour to it that happens naturally during the firing process. It is also translucent! If you were to shine a light through it, light would come out the other side which makes a great trick to impress kids.
Most people think bone china must be fragile due to its lack of weight but in fact it is probably one of the stronger porcelain options on the market. Due to its durability and how easy is it to wash, many establishments that serve food and drinks will use bone china.
Being a high-grade porcelain also means it lacks dangerous chemicals such as lead. Even the paints that are used in decorating bone china are much safer in comparison to cheaper grade porcelain. So if you have any safety worries about what you put your food on, then bone china can put your mind at ease.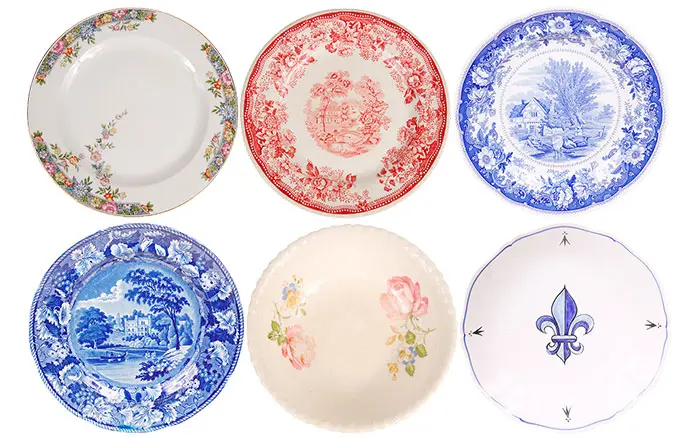 Hand painted bone china comes with a hefty price tag but is definitely one of the most exclusive things you can buy for your home and something to celebrate special occasions with.
The price of bone china is based on the percentage of bone ash in each piece. In the UK for a bone china piece to be classed as 'bone china' it needs to have a minimum of 30% bone ash. Anything after that just adds to the beautiful milky white colour and translucency.
In 2019 we are all about living a more eco-friendly life and buying decorative ceramic every now and then is definitely better than buying plastic on a more regular and frequent basis. As this trend continues, you may see more push on replacing plastic packaging with other materials. We'd definitely recommend getting a decorative ceramic set for your bathroom. Hand soap bottles, soap dishes and cups for your toothbrush and toothpaste can all be bought as one set and a great alternative to buying soap in plastic bottles.
Pricing and why it matters
If you set out to purchase and install elements in your home made of decorative ceramic, you may find there's a huge difference in prices despite pictures all looking similar. It may seem confusing why one wash basin that looks very similar to another can cost a few hundred pounds more. There are many factors that go into pricing decorative ceramic and should be taken into consideration, because price is not the only indication of high-quality ceramic and porcelain.
Hand painted ceramic will always be the most exclusive and expensive decorative ceramic on the market and with good reason. Hand painting large pieces such as wash basins, toilets and bath is time consuming and resource consuming and that is what customers pay for. They pay for the resources used up in the process of painting and the hours, days, weeks or even months it takes to have the painting done and then fired up to stay put.
Each artist has their own style too, so when you go looking for hand painted ceramic, you'd usually be paying for a specialist with a certain style. Of course, this is the height of uniqueness. It means having a one-off piece that nobody else will have, but it will come at a price.
The materials in decorative ceramic also dictate price point. Cheaper, supermarket ceramic will probably use cheaper materials that set in a kiln faster or a cheaper to buy and produce in bulk. While this could be a great cheaper alternative it may also means your decorative ceramic pieces may not last as long. Safety wise there isn't much to worry about; the UK and EU have in place a number of laws that prevent companies from selling decorative ceramic (or any ceramic and porcelain for that matter) that can pose a danger to health.
Also, cheap now may mean more expensive in the long run as cheaper decorative ceramic and porcelain is more prone to cracking and breaking, unlike its expensive counterparts. This is also something to watch out for when buying bone china. One way to check bone china is definitely bone and high quality is to simply shine a light through it. The better quality bone china, the more translucent it will be. Alternative to bone ash such as calcium is opaquer and thus won't be as translucent.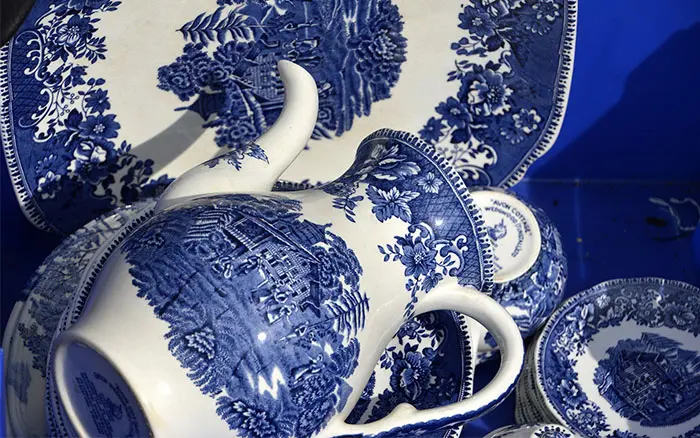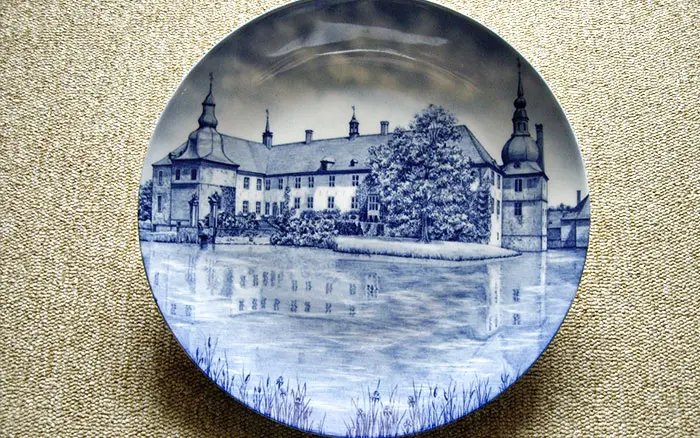 The process of making any decorative ceramic is not fully environmentally friendly but many companies have taken the steps to making their process as environmentally friendly as possible but that also comes with a price. Usually taking a more eco-friendly process onboard means needing more time and resources to make your product so naturally it will drive the price up. At least it doesn't make the quality of the ceramic any lesser.
Before you buy, always check out the company you buy from. We are very fortunate in the UK that many online small businesses will be honest and provide you with high quality decorative ceramic that you won't be disappointed with.
At Unique Tiles we simply adore decorative ceramic and think it's a fantastic way to spice up your home décor. While it may not be trendy, it is definitely beautiful and can be fitted into a modern home very easily. When you buy decorative ceramic from us you can rest easy knowing it will be of high quality and long lasting. We pick our stock based on many different factors; while we care about beauty and design we also care about functionality.
All our stock is highly temperature resistant and not prone to cracking or breaking even with heavy use. Our range of kitchenware is dishwasher safe and no design will ever fade on you. If you're unsure on what you'd like or what would go well in your home, feel free to contact us and one of our team will be on hand to help you. We always love seeing what our customers have in mind when creating their perfect home and if we don't have anything for you, we will always point you in the right direction.